Hair Extensions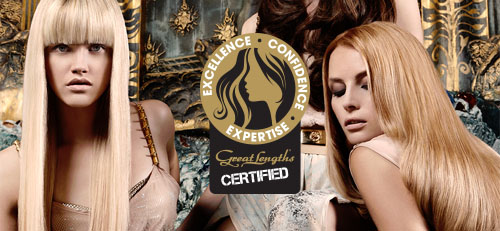 Book a consultation
Show your friends your new beautiful, long – hair extensions
At Headmasters Birmingham all of our Hair Extension technicians are trained to the highest standard.
We only use Beautyworks and Great lengths for our hair supply. We can guarantee quality knowing we are using only the best hair on the market.
Individual Bonds
Our most popular application option
The bond is wrapped around a small supporting section of hair, and secured in place (just down from the root) Lasts for around five months, if well maintained Suitable for adding length, volume or introducing colour Available in our full colour range Available from 20cm up to 80cm in length Double Drawn – same thickness from root to tip Remy Hair – All strands are facing in the direction of natural hair growth resulting in radiant hair which is matt and tangle free
Scientifically proven not to damage healthy hair when applied correctly and well maintained
Tapes:
The tapes are placed above and below the hair, creating a sandwich with your hair in the middle. Available in over 58 beautiful shades, including base shades, fashion colours and rooted strands – there really is something for everybody.
Whether you're looking to add more volume, length or a bit of both, Beautyworks Tapes are lightweight and suitable for all hair densities. Ready for the best part? A full head application can be completed in as little as one hour, meaning a lunch break transformation is completely on the cards and achievable.
We also offer a colour matching services for wefts.
Book a consultation
Show your friends your new beautiful, long – hair extensions
OR
Leave an enquiry
Spread the cost of your Hair Extensions
Achieving your dream hair just became more affordable. We now offer finance on your hair extensions and maintenance.